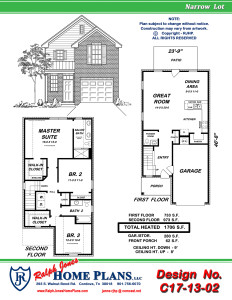 So, while working with my builder on the new investment house construction, we made an executive decision about the Master Bathroom.  In trying to keep a great bathroom, but reduce costs, we decided to flip the entire bathroom so that we could change the window that was over the shower.  I am adamant about having natural light in bathrooms, but the long window over the shower was going to be more expensive because I wanted to have a cultured marble window sill (knowing that tenants will store their shampoo bottles, etc., on the window sill and it needed to be indestructible!)
SO, rather than having that expense, we decided to just flip the room so that we could put a regular window and wooden window sill.  This window will open so that during the 2 weeks of the year that Memphis has nice weather, it can be opened to let the four breezes blow!
Personally, I think this helped the overall decorating possibilities of the Master Suite anyway.  It allowed for a HUGE LONG WALL for decorating.  (I'm assuming that the BED will be along the left wall and directly across from the bed will be a great place for a long dresser with a TV on it, etc.