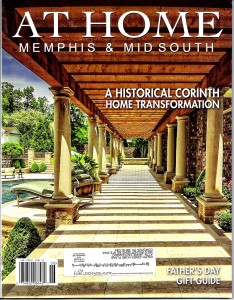 I have some good news for those of you who follow our Home Plan Design business;  I was recently interviewed by Robin Terry of the West Tennessee Home Builders' Association.  She was interested in new trends within the design industry.  She interviewed both me and a friend, and fellow designer, Gary Gardo.  The article is included below.
The photos are from my own collection, which they graciously printed.  And I want to give a "shout out" to David, Jon & Geoff Benson of Benson Builders, who did the work in both of these shots.  They are fabulous builders and without great builders it doesn't matter how good a design is if it isn't carried out to plan.
I hope you enjoy viewing this article.  I'm so excited to be published… in real print, not just the internet.
Enjoy, Janne